Channel letter signs are normally mounted on the exterior of a building, although they are also used in interior applications periodically. They identify a business and often make the first impression to anyone approaching the location day or night. They are custom designed and manufactured to communicate your brand identity.
Recent Channel Letter Signs Projects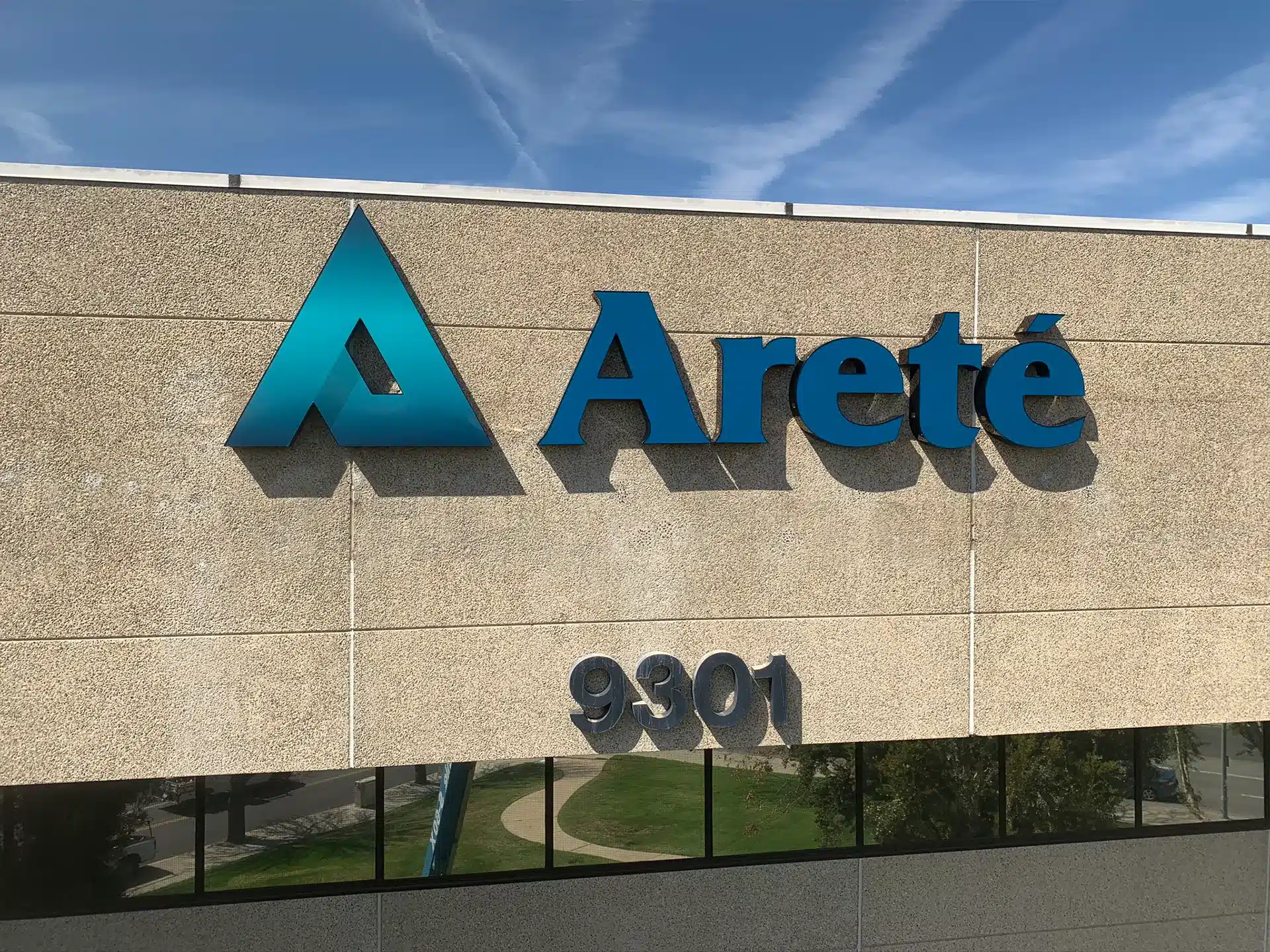 Resource4Signs designed and installed a new Font Lit Digital Print Channel Letter Sign for customer Arette located in Los Angeles California.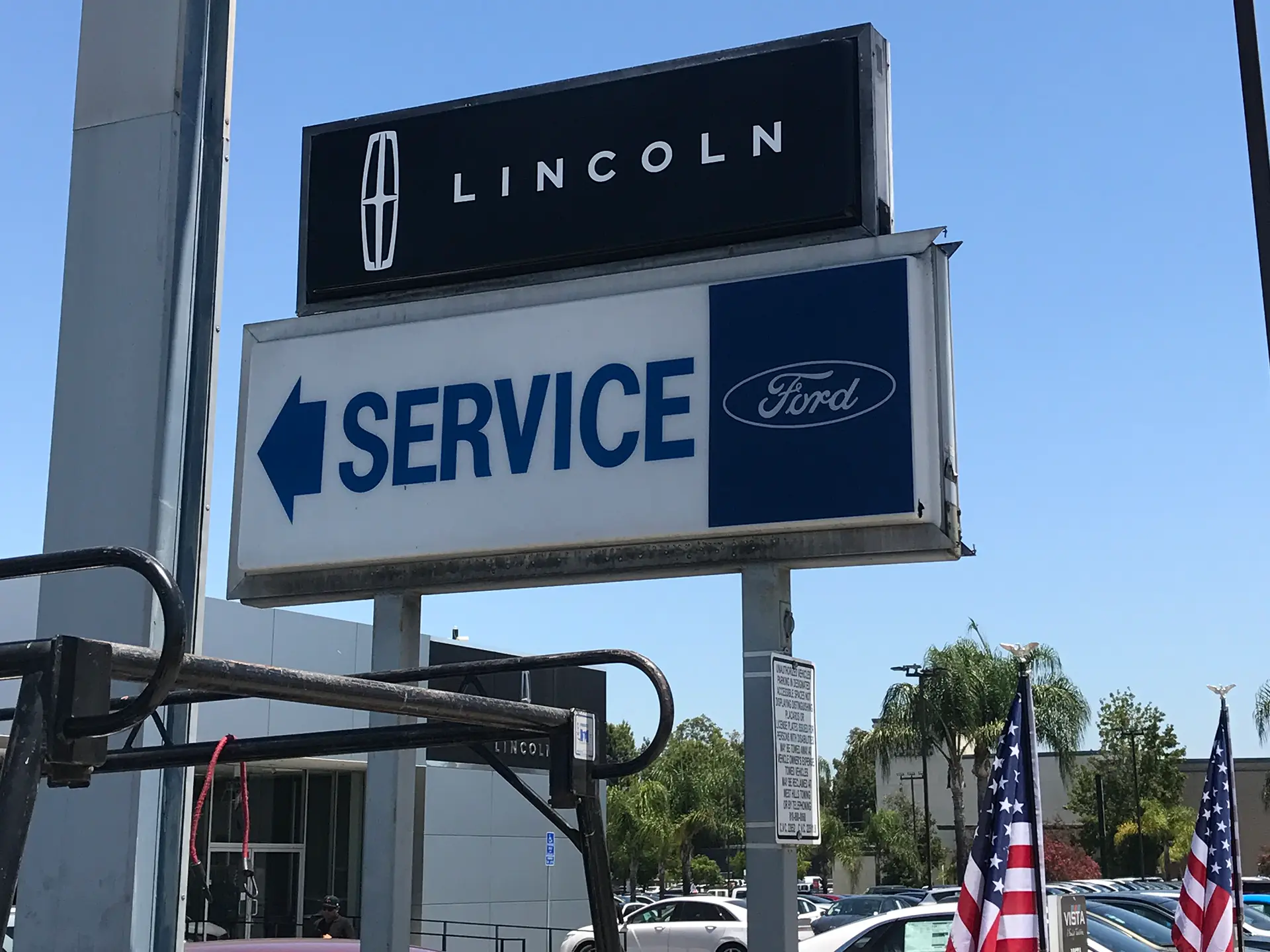 We made a channel letter sign for the Vista Ford Lincoln auto dealership in Los Angeles California.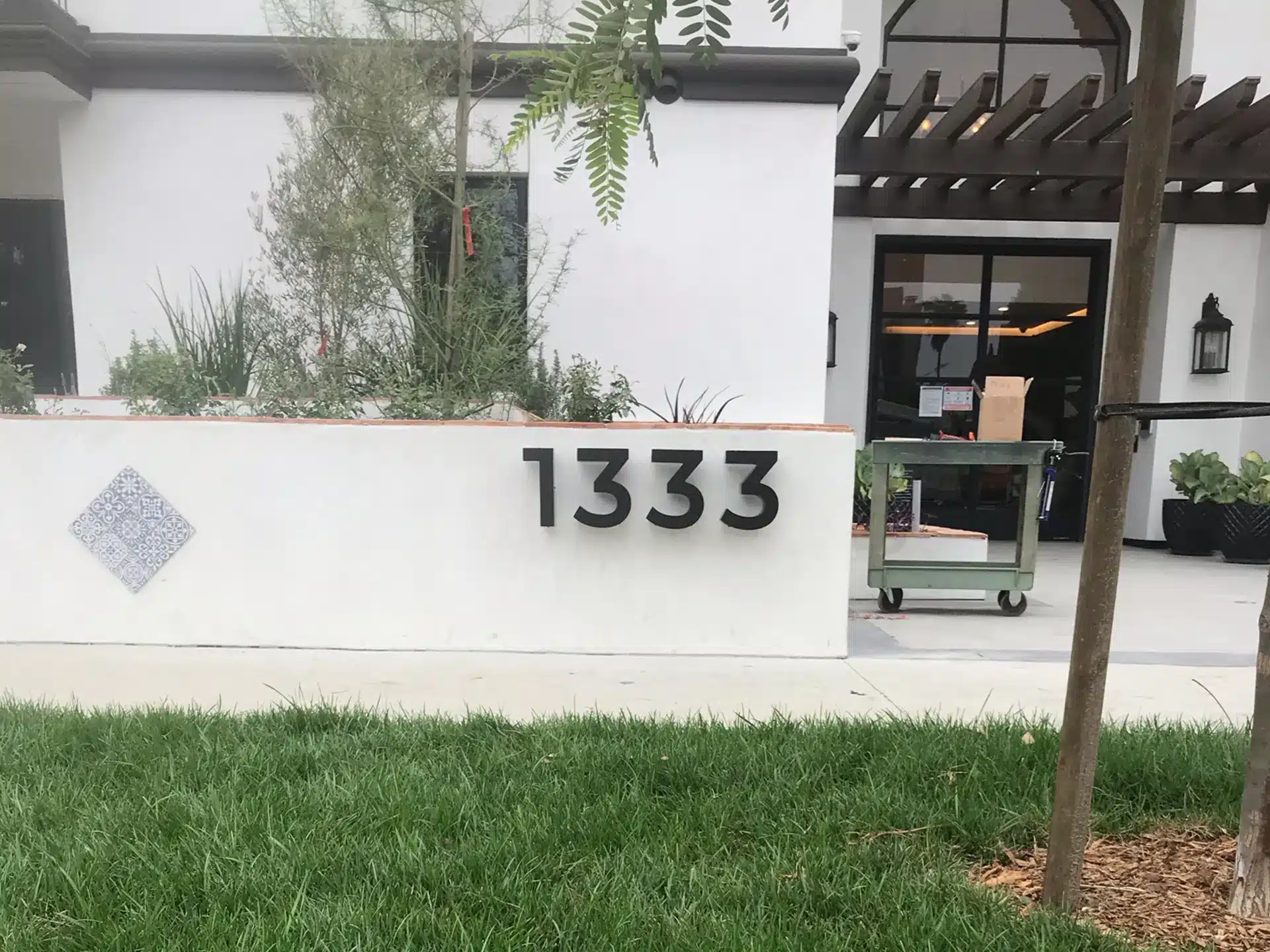 Resource4Signs designed and installed channel letter apartment complex sign for The Estelle Apartments located in Los Angeles.
Learn about Channel Letters and checkout some of our most popular styles.
What are Channel Letters?
They are the large bold signs that combine individual letters, numbers and symbols to identify businesses from the exterior, or sometimes on the building interior. Channel letters are 3 dimensional individual letters, numbers and symbols that are combined to form a word or message. Each set of channel letters is custom-designed and manufactured. They are normally internally illuminated with light emitting through the front of the letters, the rear of the letters or both.
By utilizing a wide variety of design variables such as sizes, techniques, materials, colors, finishes and more, these signs leave a memorable impression.
They can be optimized to maximize your businesses visibility day or night. Keeping your business identifiable at all hours enhances your brand identity and helps gain valuable attention.
Channel letter signs are custom 3 dimensional signs comprised of some combination of individual letters, numbers, punctuation and symbols. This technique results in a more elegant and sophisticated image for any organization. The fabrication technique results in a space called a "channel". The channel both creates the depth of the letter and reflects the light resulting in an even bright illumination. These signs are typically illuminated and are used either on the interior or exterior of a business. The actual depth of the letters is customizable based on the individual project. Each sign letter, or component is comprised of a face (front of the letter), a back (rear of the letter), a return (sides of the letter) and the illumination source (LED Modules, LED Bulbs or LED faux Neon).
FRONT LIT CHANNEL LETTERS
•  Face (front) – Translucent Acrylic
•  Back – Aluminum (will not rust)
•  Return (side) – Aluminum (will not rust)
•  Illumination – Through the face
The color of the face creates the main visual color of the sign both during the day and at night. The illumination appears as the color of the face. The color of the face is determined by the acrylic color or by applying colored translucent vinyl or a laminated digital print to the face.
COMPOUND CHANNEL LETTERS
•  Face (front) – Translucent Acrylic
•  Back – Translucent Polycarbonate
•  Return (side) – Aluminum (will not Rust)
•  Illumination – both the face and back (halo)
During the day, this looks like a front lit channel letter. However, at night, the illumination comes out of both the front and the back (halo) of the letter. The face of the letter creates the main sign color. In addition, light comes out of the back of the letter creating an outline of light (halo effect) around each letter.
REVERSE LIT (HALO) CHANNEL LETTERS
•  Face (front) – Opaque Aluminum (will not rust)
•  Back – Translucent Polycarbonate
•  Return (side) – Aluminum (will not rust)
•  Illumination – Through the back (halo)
The color of the face typically matches the returns. The illumination is transmitted out the back of the letter and creates a halo (outline) around each letter. The light is normally white, but can be any color. Regardless of the letter color, at night, the letter can appear dark, or black inside of the halo.
NON-ILLUMINATED CHANNEL LETTERS
This letter type can be made utilizing either the front lit channel letter or reverse lit channel letter fabrication technique. When there is no need for illumination, but the daytime impact of a channel letter is desired for branding or visibility purposes, a non-illuminated channel letter is often the best solution.
Channel Letter Sign Illumination
Channel letters normally include illumination to enhance the visibility of the sign in low light conditions or at night. An exception to this usage is if the channel letters are used for an interior project such as an office lobby sign or interior building sign. Illumination has multiple variables to consider when choosing the type of lighting including brightness, color and architectural design. There are 3 ways to illuminate channel Letters: LED technology, Neon technology and Incandescent technology. Each of these technologies is appropriate to use in channel letters depending on the design and goal of the individual project.

Light Emitting Diodes (L.E.D.)
This has become the standard for sign illumination. The technology allows for maximum design flexibility due to multiple delivery methods including a variety of module configurations, L.E.D. strips, faux neon tubing, and bulbs. L.E.D.'s come in a selection of temperatures (colors), as well as customizable programmable color systems (R.G.B). It is low voltage technology that is far more energy efficient than Neon or incandescent technology. It meets most energy efficiency initiatives including California Title 24 standards.

Neon
This is the original channel letter lighting method. Neon is a high voltage (typically 10,000 – 15,000 volts) lighting system. High voltage means excessive energy consumption, as well as a significantly higher fire danger. Today, neon is mostly used for specialty signage that requires the neon tubing to be exposed and visible as part of the sign design.

Incandescent
This is traditional light bulb technology. In signage, this technology is only used for the marquee, exposed light bulb type of sign. This technology uses more energy than L.E.D. bulbs with no significant advantages.
Frequently Asked Questions
Channel Letter Sign FAQs
Our typical turnaround is 4-6 weeks. However, we can take rush orders. Either way, make sure you plan enough time for us to receive your order, build the sign, and install it before you need it.
Consider acrylic channel letters for a lightweight lettering option that can be used outdoors and is highly customizable. Acrylic lettering is relatively inexpensive and can be cut and shaped to suit your signage needs. This form of lettering is most commonly stud mounted, so if that's the property owner's preference, you may find acrylic channel letters are the way to go. They have clean edges and can be made in a variety of colors to suit your needs. If the signage business you're using doesn't offer the font you need, you may still be able to have your exact design created by ordering a custom-made sign.
We can put vinyl on a front lit channel letter face, but we cannot make vinyl channel letters.
If you want to customize a channel letter sign further, consider adding a backer panel. A backer panel is an optional sign feature typically made from aluminum or ACM. You can use it to optimize channel letters' appearance by adding contrast and helping them stand out more. It can be instrumental in amplifying the halo effect that reverse-lit channel letters create, though they are useful with front-lit channel letters. Keep in mind that if you use a backer panel with halo-lit channel letters, it's essential not to use a glossy finish. You might think that it would amplify the lighting best, but having a mirror finish will backfire since you'll be able to see the reflection of the actual lighting within the lettering.
A cutoff switch is an on/off switch for your illuminated channel letter sign. It's an electrical component and is typically located somewhere on the building's exterior, the raceway, or individual letter.
Also called a flush mount, a direct mount is a mounting style used for some channel letter signs. This type of mount features letters that are directly attached to the building facade. In the case of halo letters, 1.5′ standoffs are used to attach the lettering.
Trim caps give the lettering of a channel letter sign a finished appearance. They create a fastening surface that attaches to the return of the lettering. They can be required if using traditional fabrication methods. Despite their ability to create a finished appearance, there can be some downsides to having a trim cap. Trim caps are prone to gaping between the return and the face and having a wavy border. Additionally, they may stand out more than is desired since the trim cap's color may not match the face of the lettering, and it can be hard to paint. Over time, the cap may direct water to drain inside of the lettering, resulting in a dirty face and mold growth within the sign.
The front of channel letters needs to be thick enough for the manufacturer to make them. The thickness of the front is referred to as the stroke width. Regardless of whether the sign is front-lit or halo-lit, the stroke width needs to be at least 1.5″ unless they're on the same sign, in which case a minimum stroke width of 2.5″ is necessary.