Lobby Signage
Lobby signs and reception area signs are perfect for displaying your logo where people are first entering your business. Acrylic signs are popular choices for logo signs, but we also offer aluminum options for those going for a metallic look.
Recent Lobby Sign Projects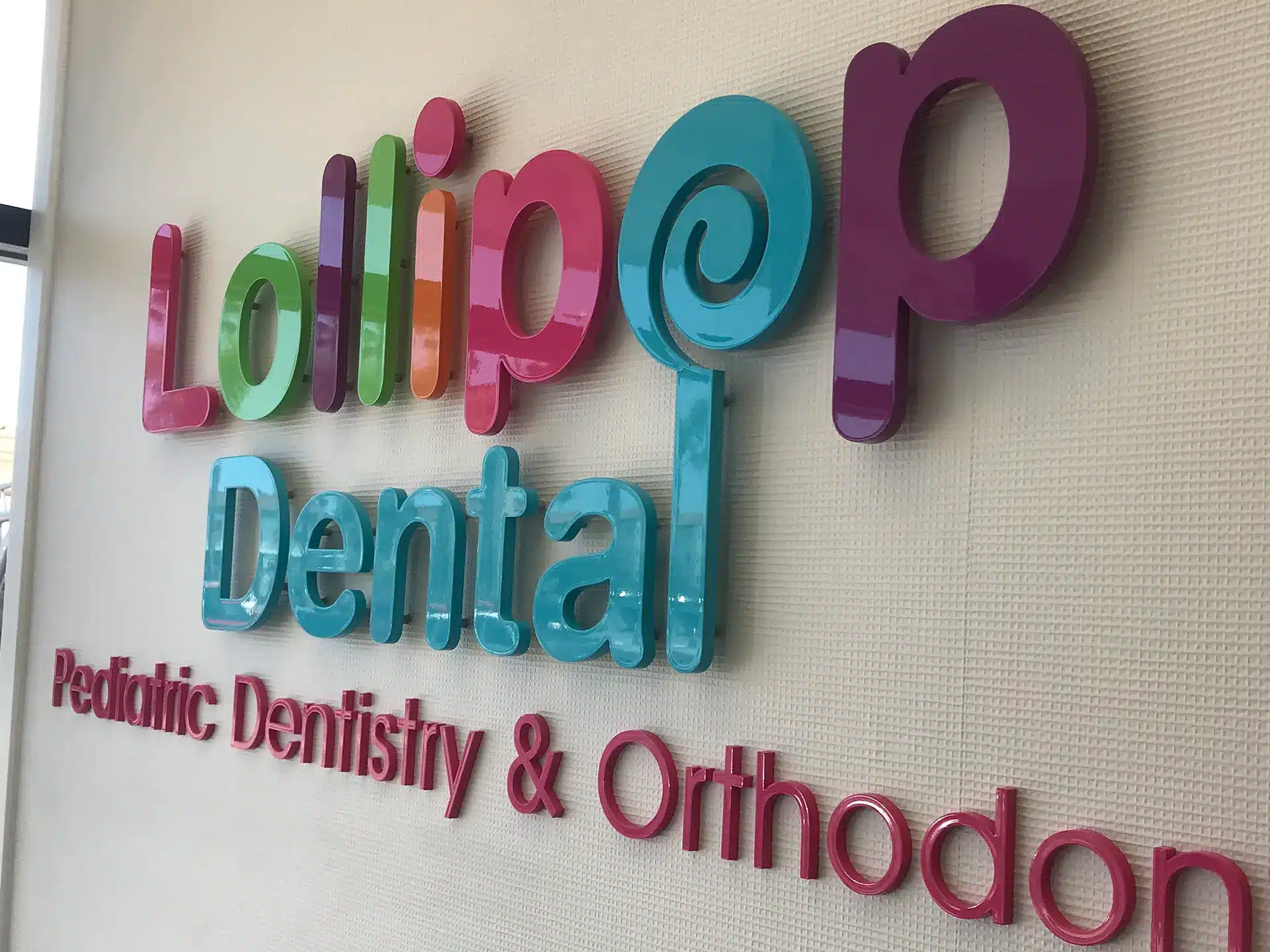 A few years ago, Lollipop Pediatric Dentistry contacted us for a lobby sign for their office in Placentia, California. They recently opened a new office in Garden Grove, California so they contacted us to make the same sign for a new location.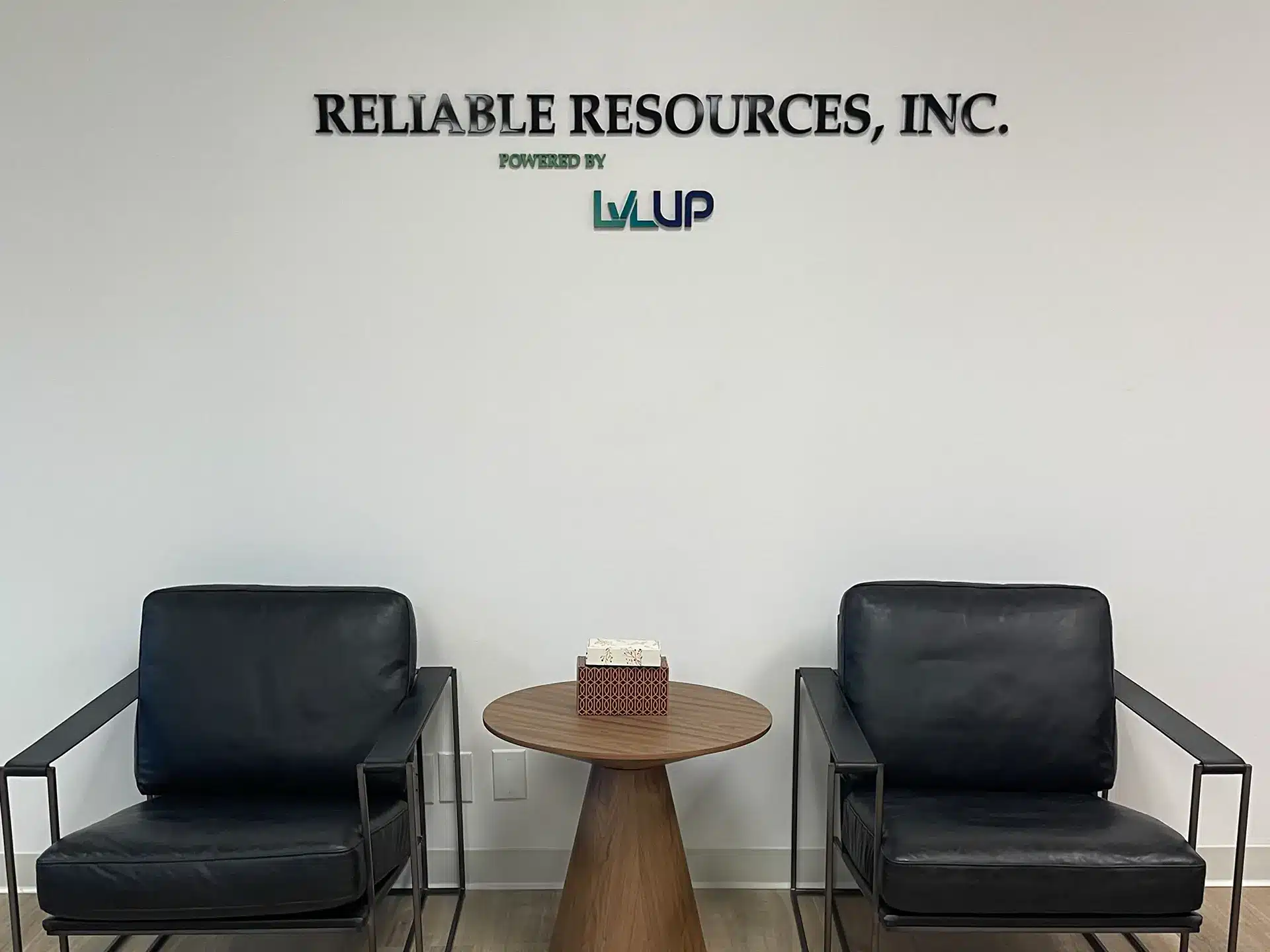 We professionally designed and installed indoor lobby sign for Reliable Resources, Inc.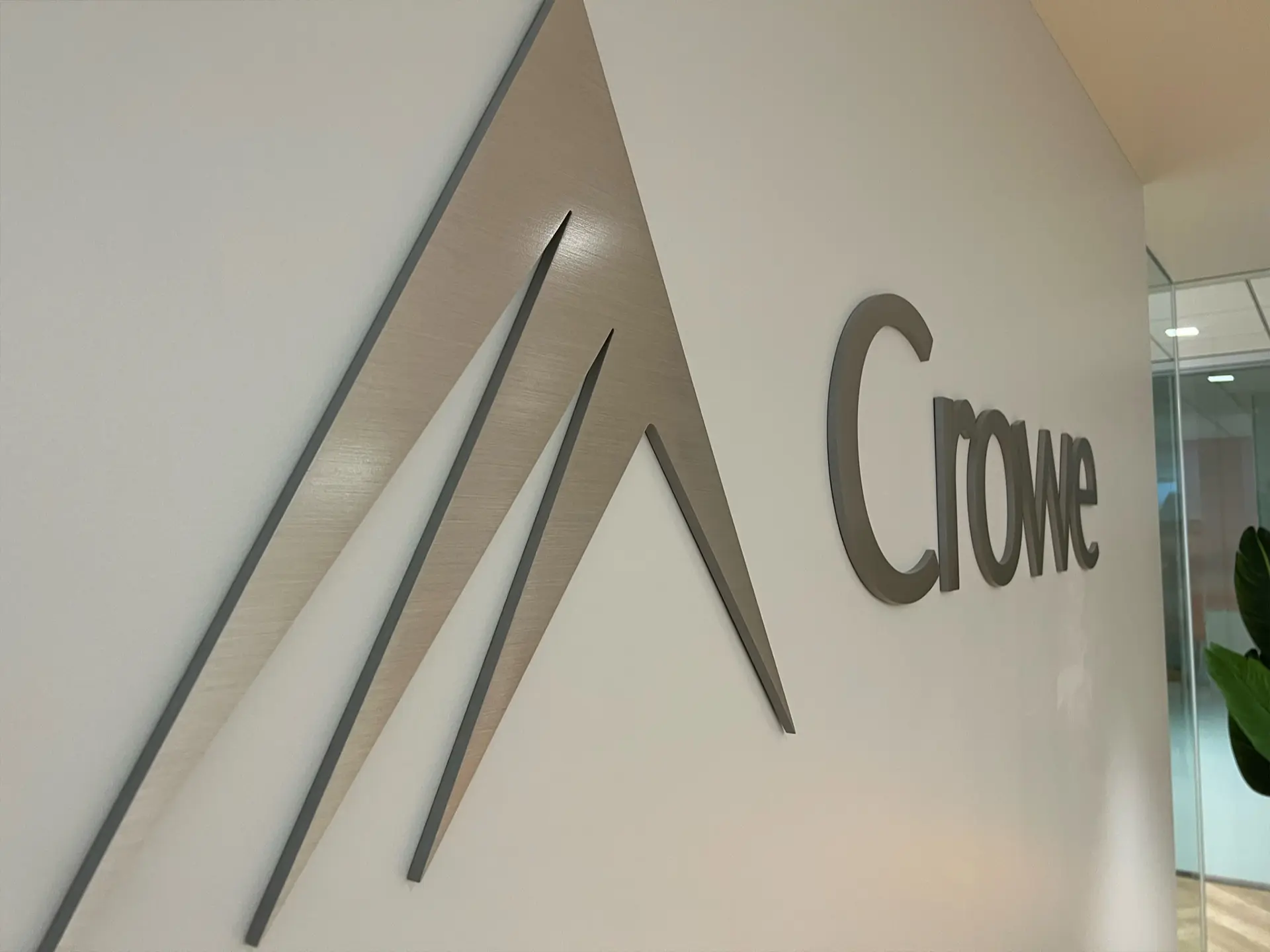 We designed and installed professional dimensional lobby sign for Crowe in downtown Los Angeles California.
Making a lasting impression with the public is imperative for any business. With consumers walking into your establishment, you have a chance to offer them a taste of your brand, message and image, along with the normal services and products you offer. This is most often done with a lobby sign.
Office Lobby Signs
A lobby sign in your lobby or reception offers legible information about your company or brand. These products are meant to welcome visitors and share insight into your brand and company with visual reinforcement. These signs are great for many types of businesses and industries including but not limited to:
Law Offices
Medical Offices
Massage Parlors
Tanning or Hair Salons
Hotels
And More!
These are many opportunities to utilize these sign products for marketing success, and our team will help you find the right fit for your goals!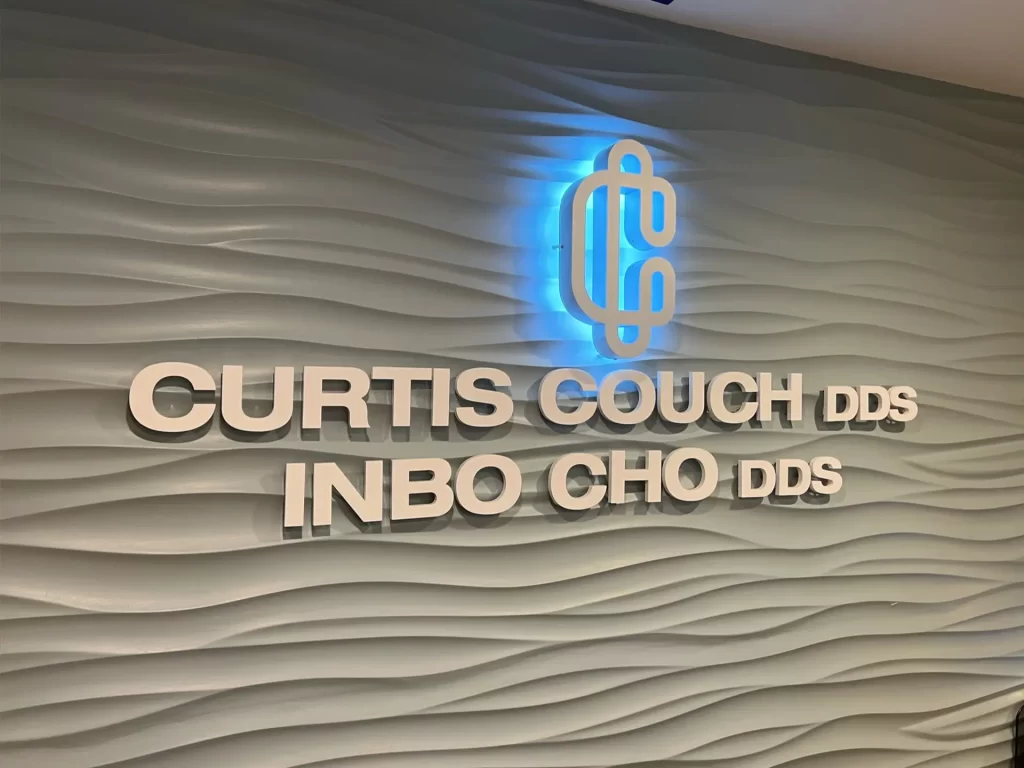 Lobby Logo Signs
Custom Looks for Personalized Success
Customizing your lobby sign is one of the most rewarding parts of the personalizing process. You can incorporate the slogan, motto, logo, images, business name and brand color of your business to gain attention from your guests. These options are not the only the design details. There are also opportunities to customize the installation of your lobby signs. Some of the best impressions can come from a unique and well thought out mounting choice. Recommended options include:
Dimensional Stud Mounting
Recessed Mounting
LED Wired Mounting
Clear Acrylic over Embellished Vinyl Installation
And More!
Together, our design team and your company can achieve marketing success with a custom lobby sign!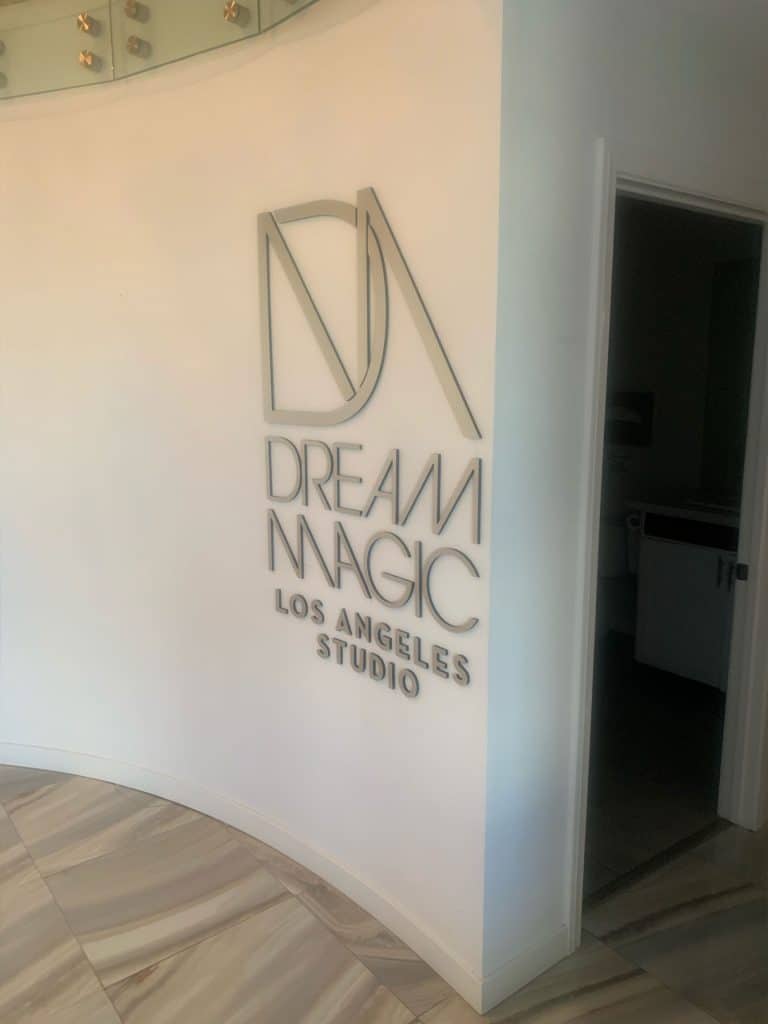 We have a design team that can provide you with custom options for your Lobby signs. We can work within the constraints on the requirements for these signs to match your aesthetic, location, and brand.
It begins with our experts completing an in-depth consultation that focuses on the products that will fully meet your needs. Then our team develops a plan to meet those needs with custom design, fabrication, and installation. The final package will bring you long-lasting results!
Are you interested in learning more about custom Lobby signs that our professionals offer? Would you like to meet the requirements of your area? Speak with our team today, and we will get you this information and more!