Custom Restaurant Signage
Are you looking for ways to make your restaurant or retail store stand out from the competition? Look no further than custom signs! Custom signs are an effective way to attract customers, build brand recognition, and create a unique atmosphere.
Recent Restaurant Sign Projects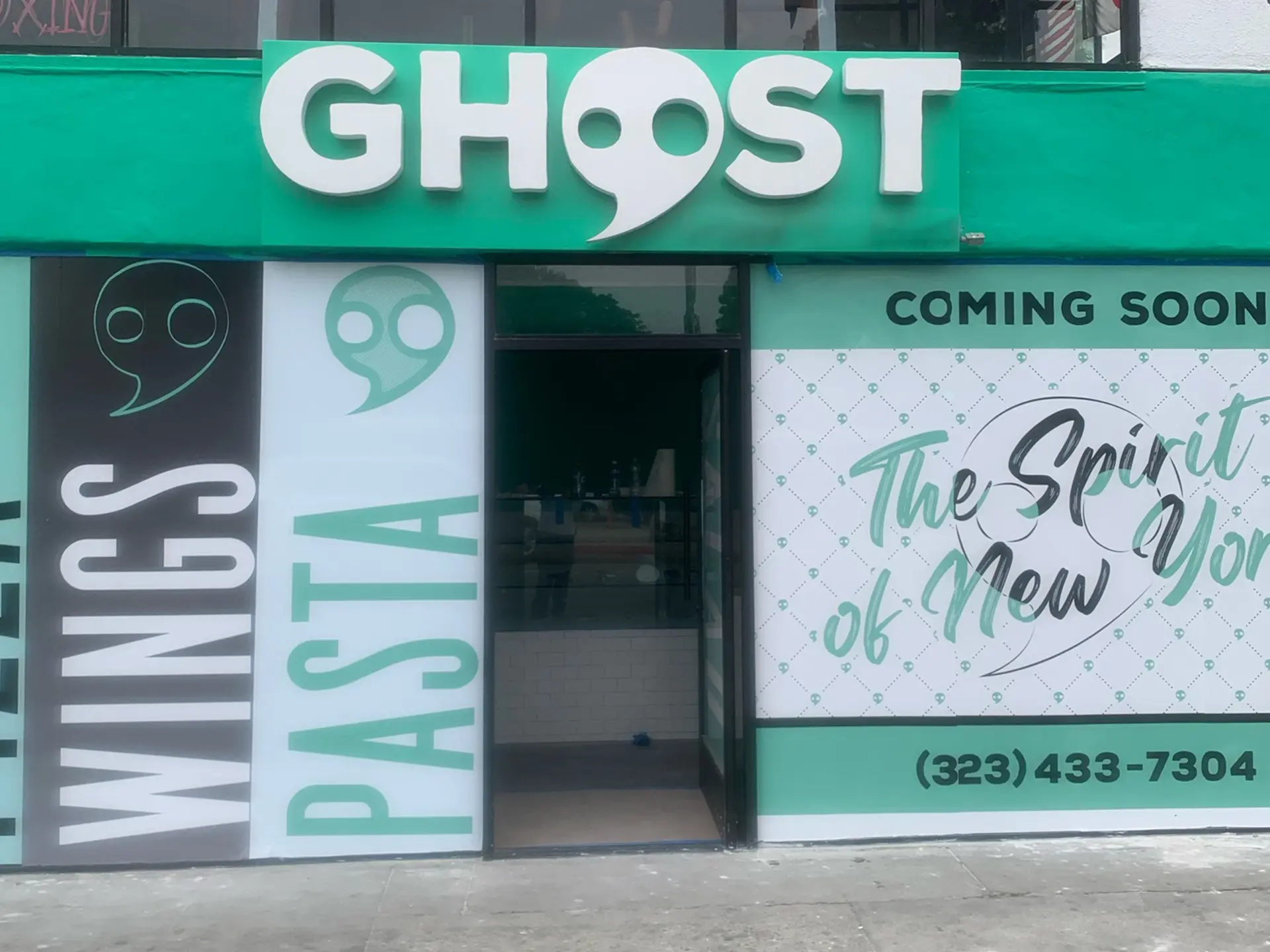 We professionally designed and installed retail sign for multiple locations for Ghost Pizza Kitchen. Ghost Pizza Kitchen brings you the spirit of New York with a custom filtration system that turns our water into Bronx to Los Angeles California. Ghost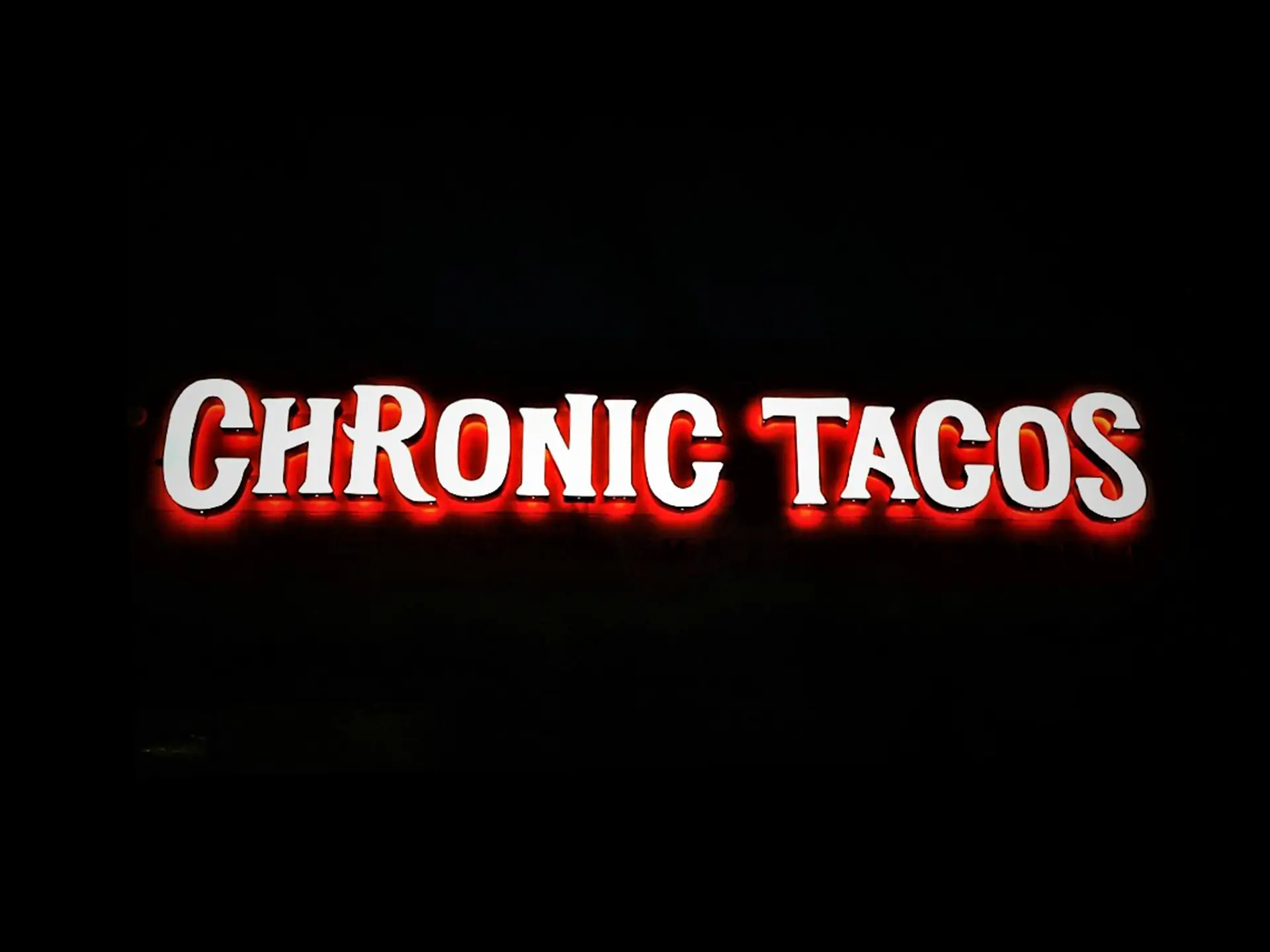 White acrylic face Compound Lit Channel Letters The difference between front-lit channel letters and compound channel letters is that compound channel letters are also reverse-lit. More specifically, the signs we make for Chronic Tacos are always compound channel letters with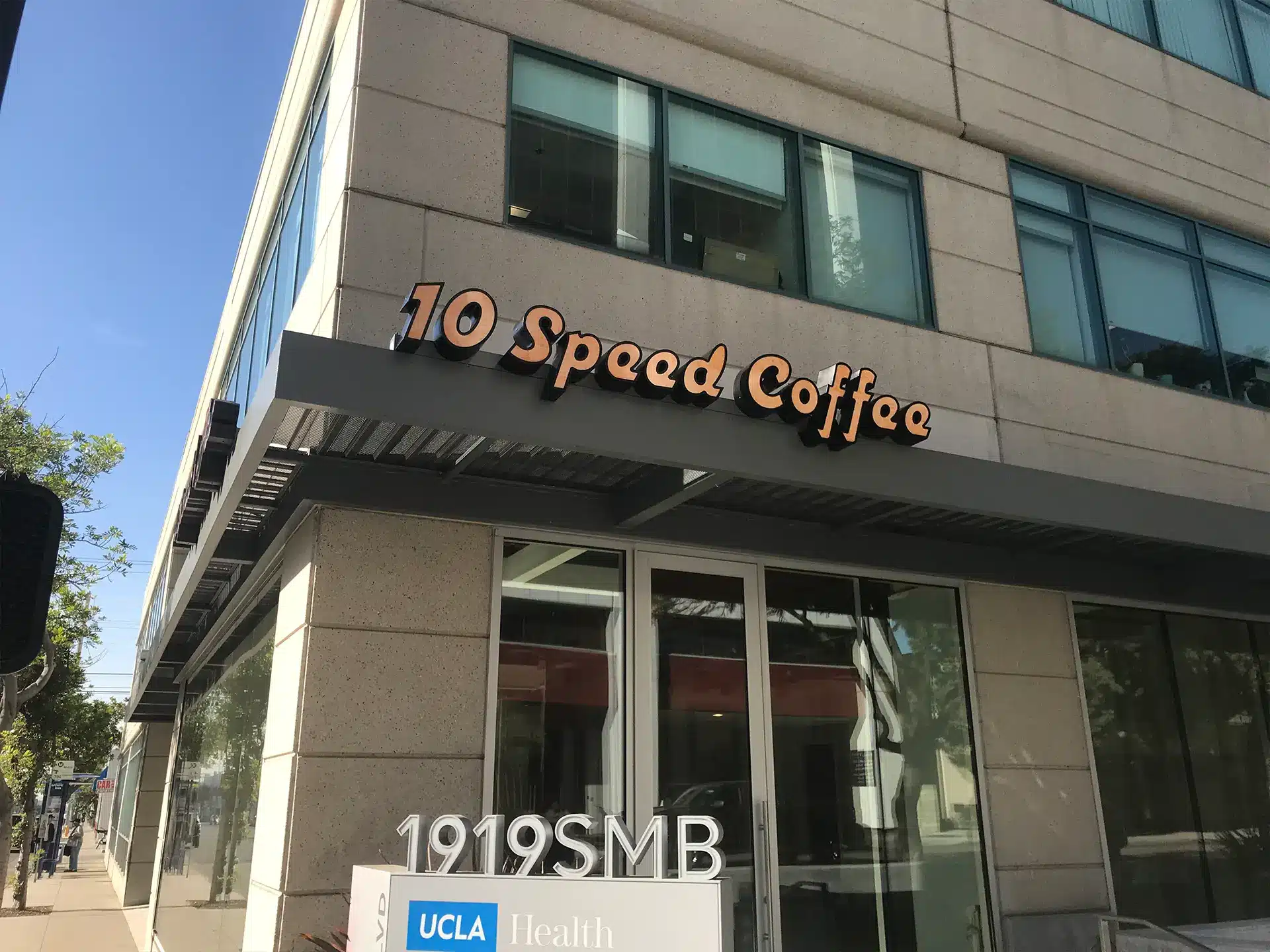 Digital Prints on Front Lit Channel Letters Each sign letter face is a digital print front lit channel letter. To create the border they wanted, we did something a little different from typical front-lit channel letters. Usually, we put trimcap
From channel letter signs to wall murals and window graphics, we have a wide variety of options for restaurants and stores. Our experienced team of designers can help create the perfect sign that meets your needs and budget. Learn more about Restaurant Signs and checkout some of out most popular styles.
Increase Your Restaurant Visibility With Signage
At some point, almost every business struggles to be known and to be seen. Being in a big city, it's a challenge to have people choose your restaurant instead of the competition in the area. With proper signage you can solve this problem. The key is to use signs that:
Identify your location with exterior signs
Brand your restaurant or store in the community with logo and graphics
Create a specific atmosphere with a wall mural or window graphics
Inform the public of your address, rules, hours of operation and more
Signs for identification of bathroom, entrances, and exits
There are many signs that can be used for these uses, and some of those are:
Channel Letter Signs
Lobby Signs
Wall Murals
Window Graphics
ADA Signs
Door Signs
And More!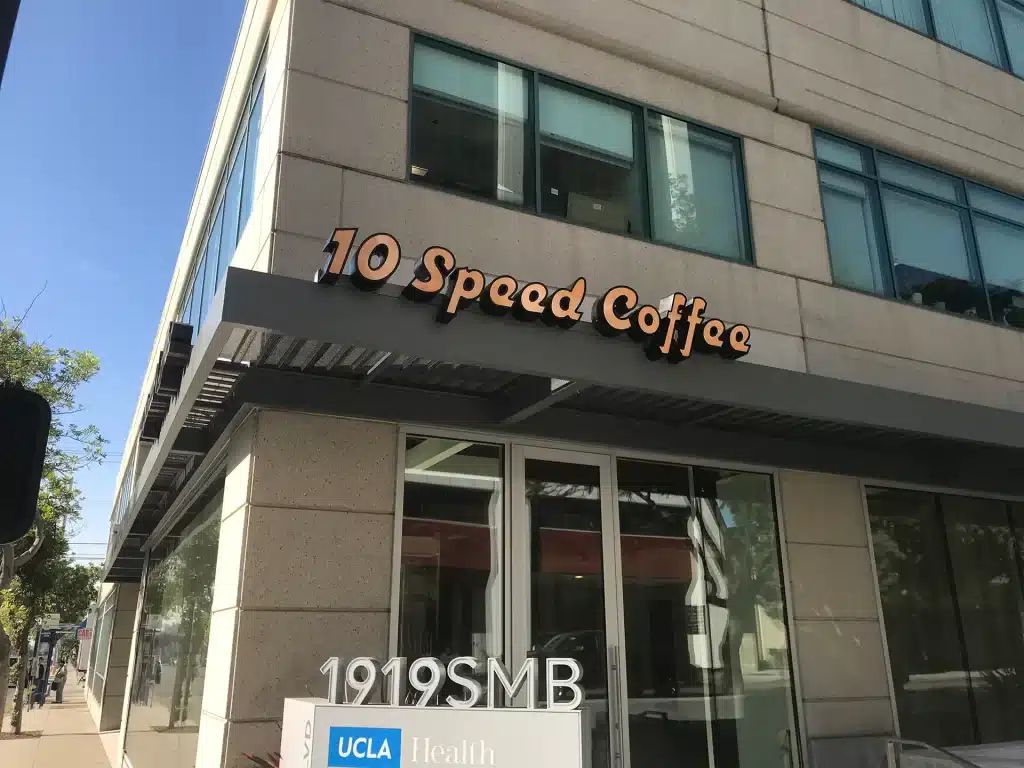 Custom Signs for Restaurant
We make custom restaurant signs to ensure that you are always 100% satisfied. We only use the highest quality materials with designs that are fresh and appealing to consumers. Whether it's a branding overhaul or matching a few new signs to existing designs, we have you covered! Some choices available include:
Creative Color Concepts
Stylized Fonts and Borders
Custom Menu Boards
Restaurant Name Signs
And More!


Our custom signs for restaurants and retail stores are the perfect advertisement. Made with state of the art design processes and manufacturing techniques, using only high-quality materials, our signs will achieve the maximum impact possible.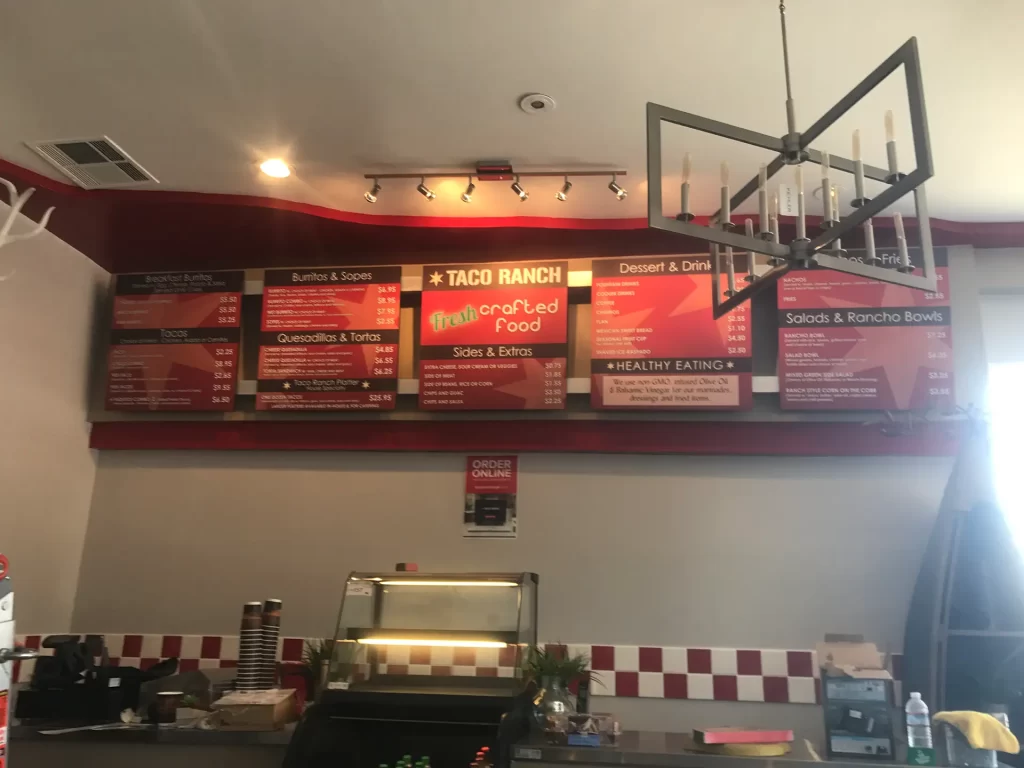 We have a design team that can provide you with custom options for your Restautant Signs. We can work within the constraints on the requirements for these signs to match your aesthetic, location, and brand.
It begins with our experts completing an in-depth consultation that focuses on the products that will fully meet your needs. Then our team develops a plan to meet those needs with custom design, fabrication, and installation. The final package will bring you long-lasting results!
Speak with our team today, and we will get you this information and more!