Law Office & Legal Building Signs
Most Law office and Legal Buildings are looking for high-end metal letters and signs that are usually made from Aluminum, Bronze, Brass, Copper or Stainless.
Recent Law Office Sign Projects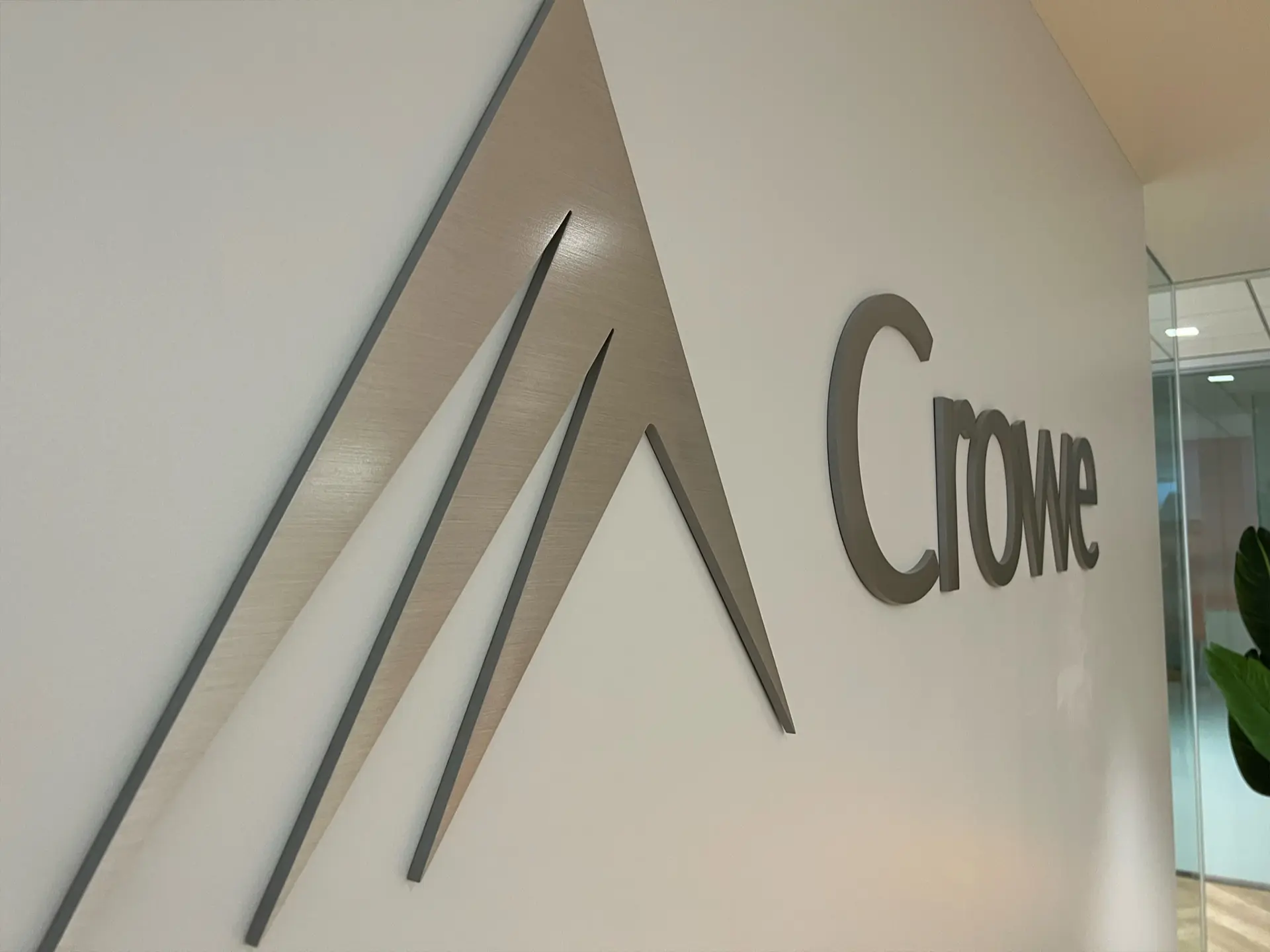 We designed and installed professional dimensional lobby sign for Crowe in downtown Los Angeles California.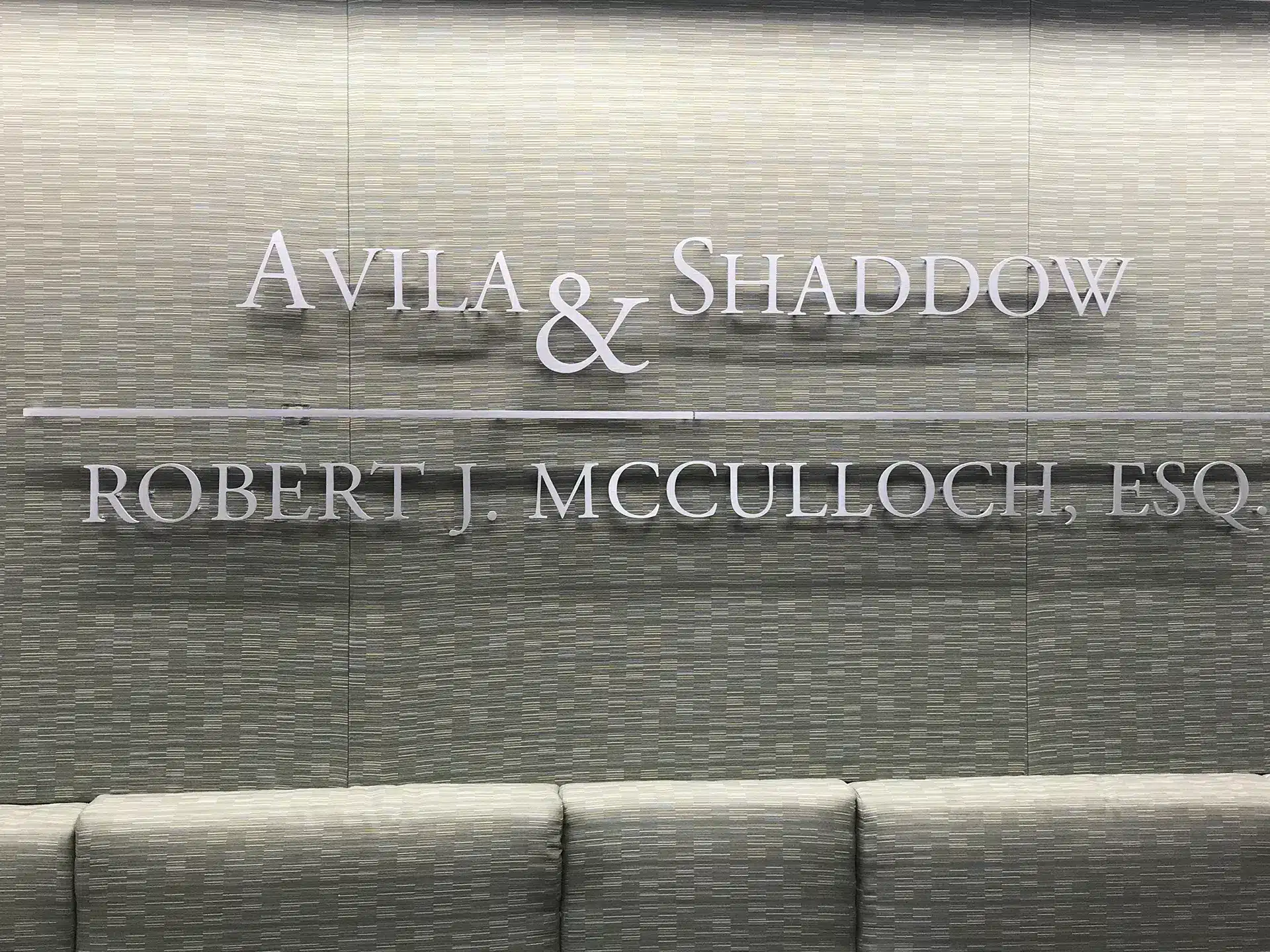 Avila & Shaddow Attorneys at Law, are successful trial lawyers located in Woodland Hills, California. We designed and installed a professional custom lobby sign based on their logo.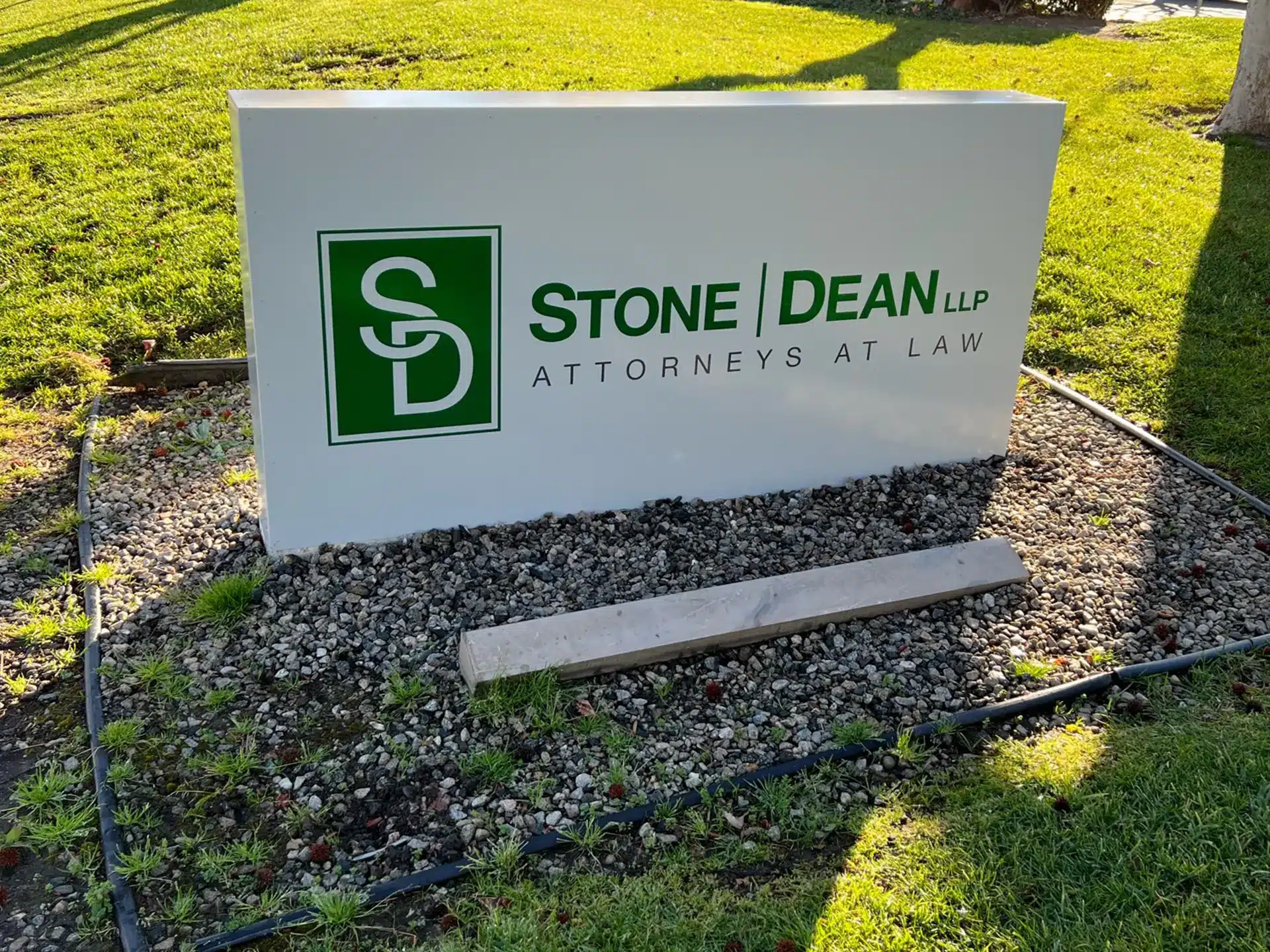 Stone | Dean  Attorneys At Law is a full service law firm based in Woodland Hills. We made them a professional outdoor branded monument sign for their office location.
Improve legal office branding with interior and/or exterior signage. Our law office signs offer the ability to customize color, text, and logos to increase your exposure.
Exterior Law Office Signage
Medical, Legal, and Professional Businesses – The professional world caters to the public with the clear and concise delivery of what is offered, expected, and delivered. These locations need to have their facilities located, as easily rendered as their services. This is where effective signs come in!
Professionalism and trust are integral in the brand of a law office. These are traits that can be shared through, not just the service provided, but the image shown. Signs go a long way to providing this image, and our signs in particular can play a huge role in creating confidence with your clients. Everything from the exterior sign that identifies your office to the community, to the small signs that label one room from another, signs represent efficiency and your brand.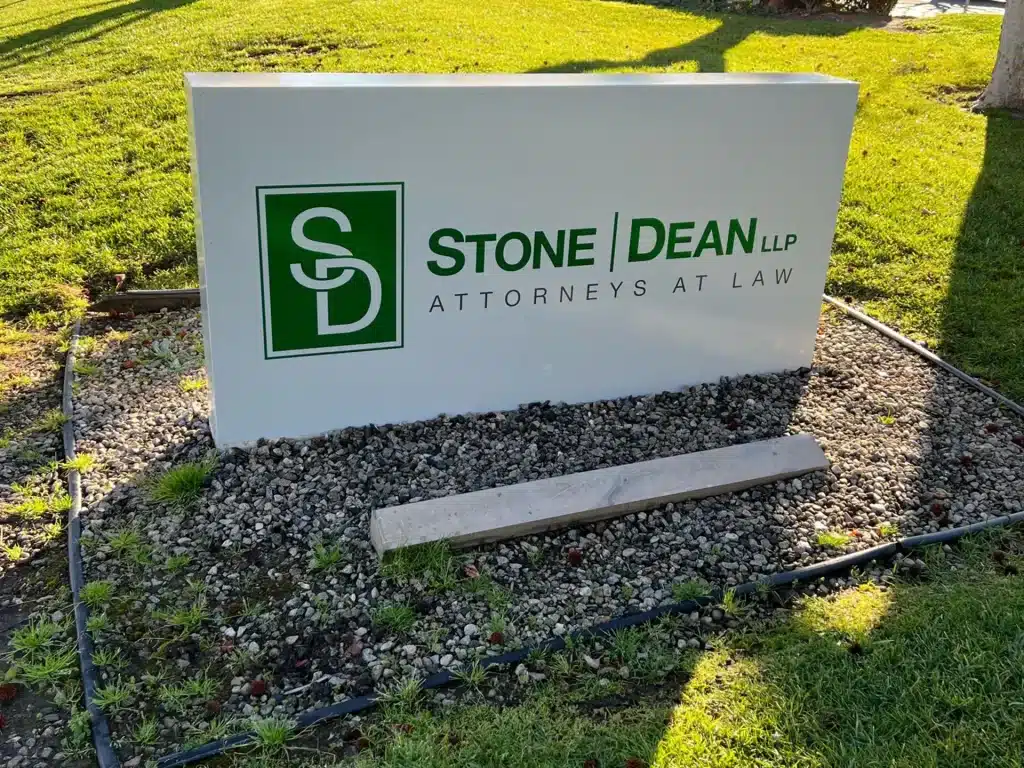 Law Office Signs
A law office can utilize so many types of signs, and some of the more common products include:
Lobby Signs
Door Signs
ADA Compliant Signs
Window Graphics
Monument Sign
Address Sign
And More!
One of the most influential places in a community is a medical's office.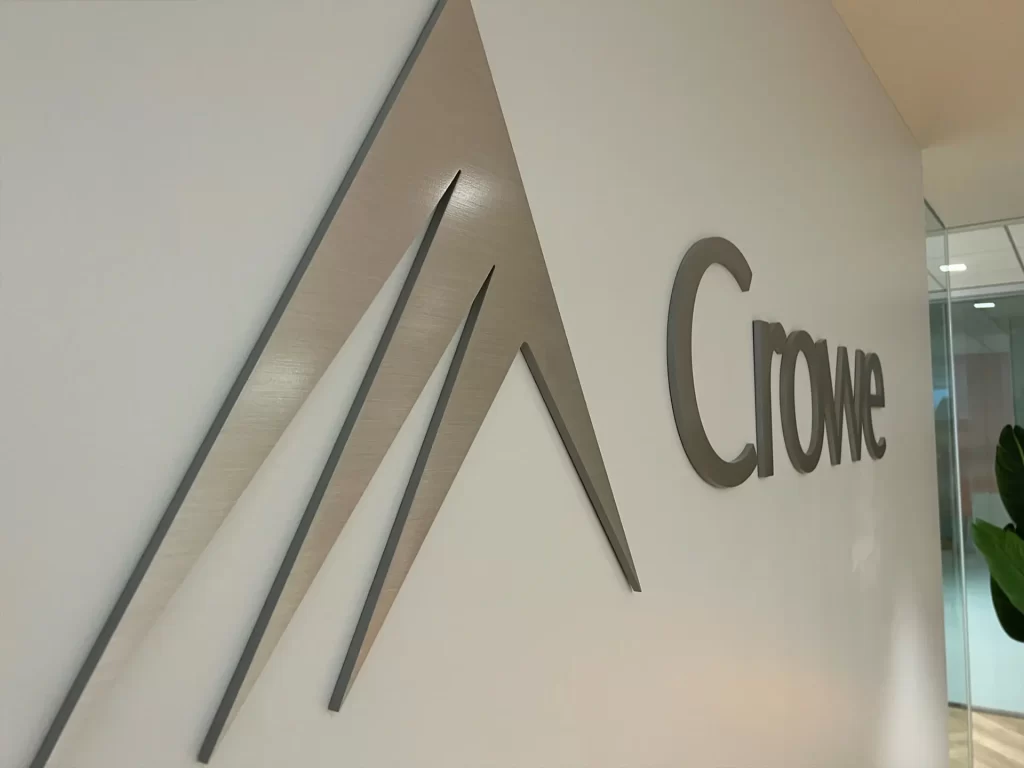 Law Firm Lobby Signs
Everyone needs a place to go to maintain their health or to fix an ailment.
These offices need to cater to their patient's needs. Efficiency, timeliness, organization and identification are all important factors that influence a community, and these are provided by using custom signs!
Our team works with your office to get information quickly to visitors. This can include the location of your office, the details to sign in, or which way to go. Deliver these details with signs that are clear to read, in a visible location, and that match your office's aesthetic. Some of the more common signs that are found in medical offices include:
Window/Wall/Floor Graphics
Ceiling Signs
Door Signs
ADA Compliant Signs
Lobby Signs
Reception or Waiting Area Signs
And More!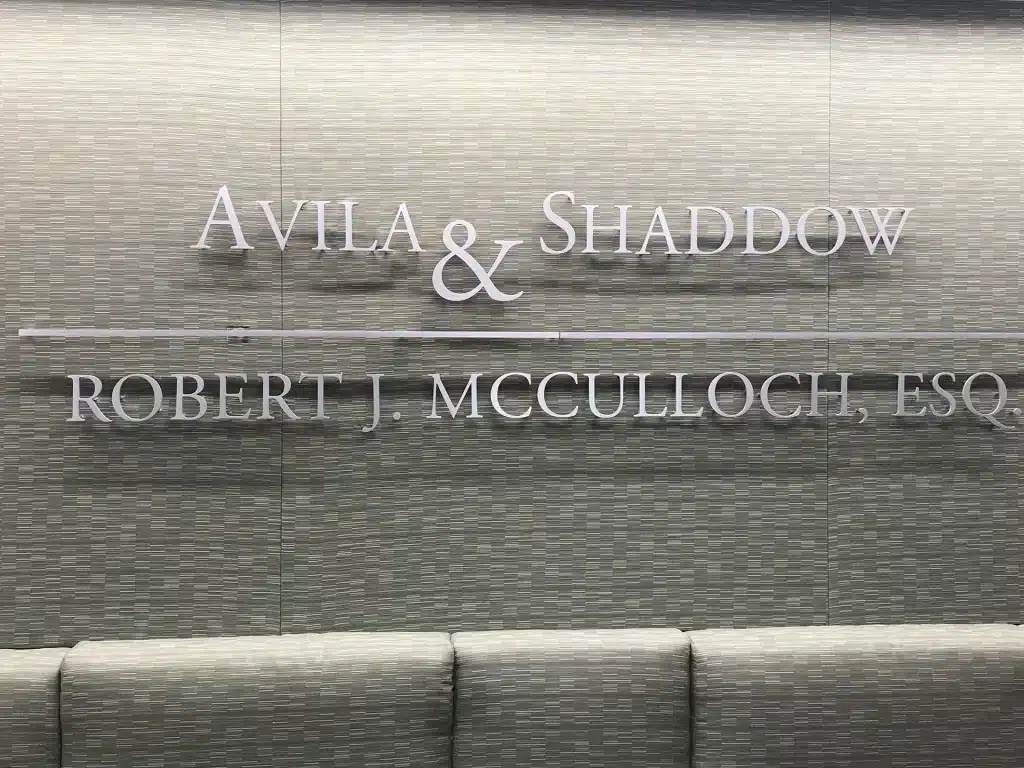 We have a design team that can provide you with custom options for your Law Office Signs. We can work within the constraints on the requirements for these signs to match your aesthetic, location, and brand.
It begins with our experts completing an in-depth consultation that focuses on the products that will fully meet your needs. Then our team develops a plan to meet those needs with custom design, fabrication, and installation. The final package will bring you long-lasting results!
Speak with our team today, and we will get you this information and more!
Imagine yourself in a wheelchair at your favorite store or restaurant for the first time and you need to use the restroom. You navigate through racks of clothes or tables and work on getting the door open. Except when you get the door open and your wheelchair in – you realize there is no way for your chair to fit in the stalls. Awful right? This is totally preventable with a complete ADA sign package. The signs that allow the disabled to know the ins and outs in your establishment are essential for a business's success. In addition, these signs are legally required in public places, with specific regulations on:
Size
Height of Installation
Contrast
Substrate
And More
More than just for the convenience of your patrons, there are also strict codes surrounding these signs. Without them, your business risks substantial fines – amounting as high as $150,000. Our team can help!